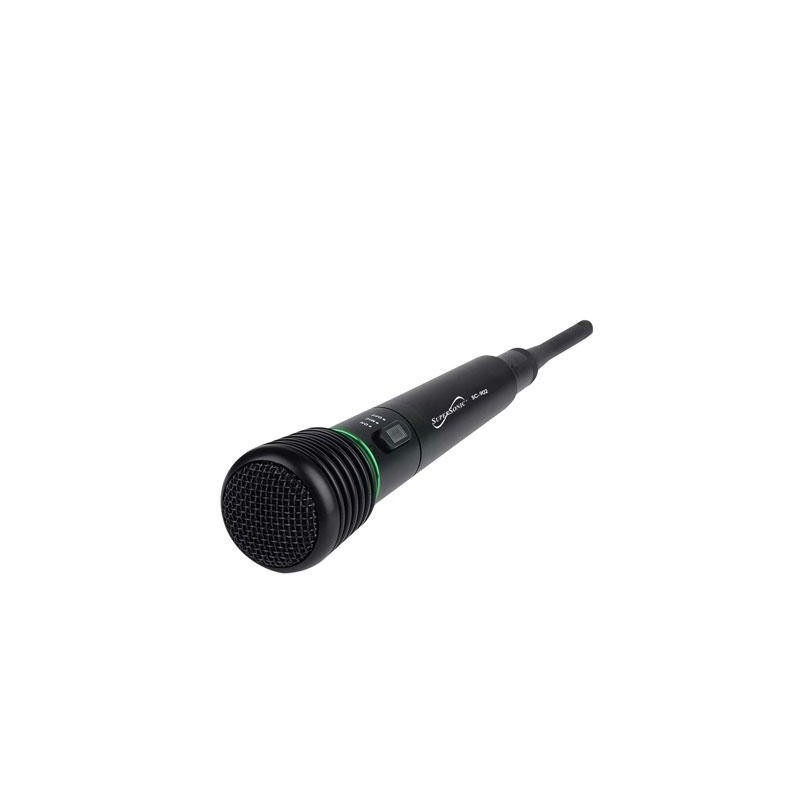  
Supersonic 2 In 1 Provoice Microphone
SECURE PAYMENTS | Your payment information is safe at all times and we do not store customer data.

QUICK DELIVERY | Orders are processed the day after they are placed and we ship on the following business day. Need it quicker? Just call us with your order number and we'll speed up your processing free of charge.

RETURNS | Don't like it? Don't keep it. We will take your returns back within 45 days, absolutely no questions asked.
The ProVoice Microphone is Designed to Meet Any Audio Need. Undirectional Wired or Wireless 2in1 Handheld Microphone Receiver System. Reduce Background Noise and Feedback. Delivers Clean Clear Sound that is Ideal for Rehearsal Performance and Recording. Built-in FM Radio. Handles High Volume Levels Without Distortion. On/Off Switch for Onstage Control. Integral "POP" Filter Reduces Explosive Breath Sounds and Wind Noise. Includes 5ft. Cable. FM Frequency: 109mhz-113mhz. Directivity: Undirectional. Frequency Response: 100-10000Hz. S/N Ratio: 50db. Audio Output Level: 100mv. Output Impedance: 600 Ohm. Operating Voltage: 1.5V DC. Battery Type: AA x 2 (included). Distance: 45ft.