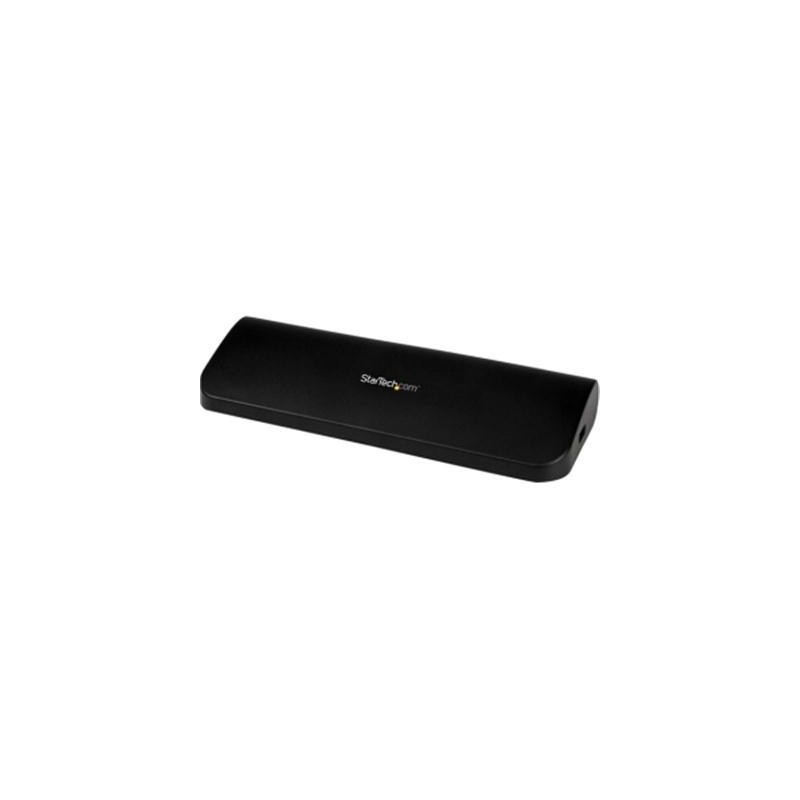  
Startech.com Dual Video USB 3.0 Laptop Dock
SECURE PAYMENTS | Your payment information is safe at all times and we do not store customer data.

QUICK DELIVERY | Orders are processed the day after they are placed and we ship on the following business day. Need it quicker? Just call us with your order number and we'll speed up your processing free of charge.

RETURNS | Don't like it? Don't keep it. We will take your returns back within 45 days, absolutely no questions asked.
Add HDMI and DVID or HDMI and VGA dual video as well as audio and Gigabit Ethernet connections to your laptop through USB 3.0. Compatible with USB 3.0 equipped laptops such as HP ProBook 450. Comparable to ASUS USB3.0_HZ1. Dual monitor w HDMI + DVID or HDMI + VGA combinations Supports resolutions up to 2048x1156 3x USB 3.0 Ports.